Read the other articles
Everything You Need to Know About Our
IP Geolocation Database
Posted on January 13, 2020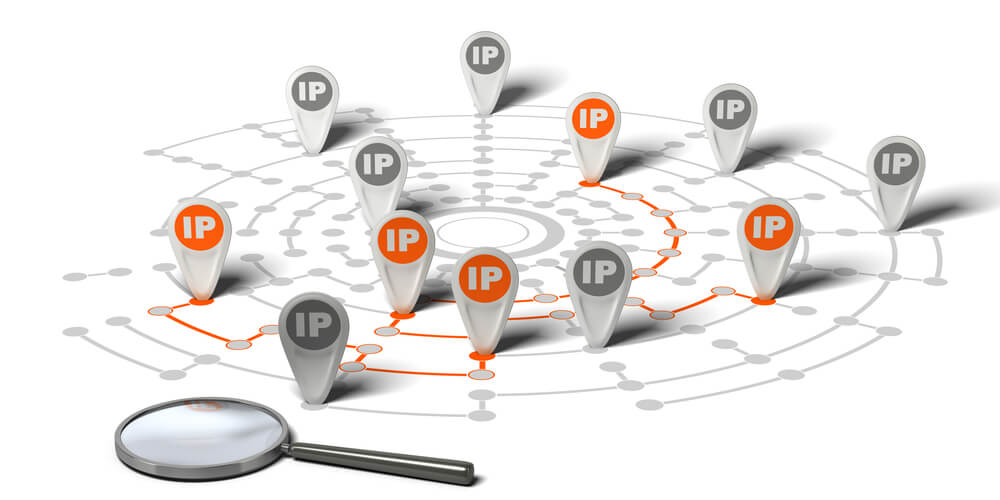 An IP address is an invaluable source of user insight for various businesses, such as e-commerce sites, threat intelligence providers, and digital marketing agencies. With IP data, entities can conduct different activities that range from catching criminals to capturing leads in new markets.
To support this, we here at geo.ipify.org have dedicated time and effort to build a comprehensive database that encompasses more than 30 million IP records spread across 250 countries over the years. But what does that mean from a user's standpoint?
This article discusses the functionality and the compelling benefits that an IP geolocation database such as IP Geolocation Data Feed has to offer.
What Users Can Expect from IP Geolocation Data Feed
IP Geolocation Data Feed sets itself apart from other IP geolocation databases in the market today with its granular coverage of both the IPv4 and IPv6 address spaces. Our database provides highly precise geolocation data that can reveal location information on a given IP address down to the city level. As of this writing, the feed covers 260,568 unique locations and counting.
How IP Geolocation Data Feed Works
As its name implies, IP Geolocation Data Feed provides value to users by translating IP addresses into geographic coordinates. With it, you can determine an IP address's corresponding owner and more. This is possible as regional Internet registries assign IP ranges to ISPs that then distribute IP addresses or blocks to individuals or corporate users. These IP addresses, of course, translate to physical locations in the real world.
The database contains the following data points for each IP address:
ISP name
Geographical location that includes the country, region, city, latitude and longitude, postal code, and time zone
GeoName ID
How does this set of information end up in our database? IP Geolocation Data Feed aggregates location data from partners, which include ISPs and IP intelligence providers. We also employ latency-based geolocation techniques to gather data, such as by measuring network delays between devices.
You can refer to the IP Geolocation Data Feed .JSON file as is or write your own program to read it. You can also open and analyze information in the database file by using MySQL or NoSQL.
We also provide an API that works with most threat detection and marketing solutions should you prefer a different way to tap into our database. For a real-time demo of IP Geolocation API, visit our homepage and scroll down to Give The API A Try section. Shown on the page is a sample IP geolocation record for Google's IP address. It gives you an idea of the scope of information the database provides as well.
IP Geolocation Data Feed Practical Use Cases
Below are some typical applications of our IP Geolocation Data Feed.
Fraud prevention: IP Geolocation Data Feed enables service providers to prevent free trial abuse and fraudulent transactions. By taking a record of their customers' IP addresses, businesses can retrieve device signatures and locations to separate legitimate from fraudulent orders. Professionals can then verify who owns the IP addresses by referencing our database.

Digital rights management (DRM): Online media streaming providers use IP addresses to extrapolate the location of a device and determine what content to serve to a particular user. With data from our IP geolocation database, these providers can prevent digital pirates and rogue users from abusing their access or, worse, stealing their content.

Exports management and compliance: E-commerce sites use their visitors' IP addresses to apply shipping restrictions on some orders automatically. Retailers can block transactions from countries that impose economic sanctions or where their shipping services aren't available. They can also integrate IP Geolocation Data Feed into their existing geo-blocking solutions for better accuracy.

Geotargeting: Geotargeting is a practice by which businesses seek and market to end-users in a particular location using their IP addresses. Marketing companies and enterprises can use our IP geolocation database to map physical locations to IP addresses and define a radial boundary. Afterward, they can implement geo-specific keywords to ensure their campaign's effectiveness.

Website localization: IP-based redirection is a common practice among global brands whose websites support different languages and country versions. That can be achieved with the use of third-party geo-redirection software or by adding scripts or tags to a website's source code. Our IP geolocation products work with most IP geo-redirection technologies in the market today.

Threat intelligence provision: Cyber risk assessors and managed security service providers (MSSPs) depend on IP data to gain a better understanding of an adversary's infrastructure. You can correlate signatures identified by your intrusion detection systems (IPSs) with IP addresses that match known attacks. IP Geolocation Data Feed can serve as a standalone threat feed or made part of a compendium of security tools to security incident and event management (SIEM) and security orchestration, automation, and response (SOAR) solutions.

Network security and reliability assurance:

Network engineers derive insights from flow protocols by inspecting IP traffic traversing a network. Additionally, they integrate threat feeds into identity and access management (IAM) technologies to detect unusual behaviors that may point to insider threats. The impact of such threats could be devastating to companies, costing businesses

an average of $1.6 million

per incident. IP data from our

IP geolocation database

can help prevent such attacks.

User access management (UAM): Cybersecurity specialists can also use IP geolocation data to limit access to sensitive and confidential information only to selected and authorized individuals both inside and outside their company premises. This approach provides employees with the appropriate levels of access to do their jobs efficiently without sacrificing data privacy. By using IP addresses as a parameter, security staff can prevent unwanted file and system access that could lead to compromise and revoke user access rights, if necessary (e.g., when the user is identified as a threat actor).
IP Geolocation Data Feed's applications go beyond the usual access blocking. The database makes research convenient for cybersecurity analysts, website developers, and digital marketing professionals because it's been consistently parsed.
Try our product to see if it is a good fit for your organization. Different pricing tiers are available, depending on how much IP geolocation information your company needs. For more information on the scope of the database, read our FAQ.
Read the other articles